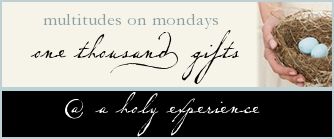 It's rather quiet and a little sad here today. The day after always feels this way. We refocus and turn back to routine, but our hearts are a tad heavier. She cries each time she leaves us. I tend to the tears of my little ones. She to her own. Goodbyes never seem to get any easier. Perhaps they are harder as more memories are made and as the bond grows deeper. She comes often, two, three, even four times a year. But responsibility always pulls her home. Home to Ohio.
Today Carrie asks for 'Daff'. Daniel wonders if she's home yet. Both have had a playmate for five days and both feel the void. She tickles little tummies and sits on the floor to race cars down a track. She plays hide n seek and builds Lego trucks. She drives little birthday kids to Chick Fil A and she gets as much joy as the baby out of eating frozen yogurt at Sweet Frogs. She makes walking through Target fun and on occasion, she steps out of her comfort zone to try something new, like Greek food. She hands out new nicknames and laughs out loud at the funny faces a certain little girl presents. She drives 420 miles to celebrate a 5th birthday and see a growing little boy kick a goal for his team.
And for a niece who has a love language that falls squarely in the 'quality time' category, she listens and talks. She stays five days and then stays one more, just because she can. She gets excited about what we're learning and she likes the whole grain bread. She washes dishes and cleans up the kitchen, even after big family birthday parties. She enjoys my husband's music and is sure to tell him, visiting our church nearly every time she comes. She cleans windows and bathrooms in our home before a showing because she knows just how much we want this house to sell.
You should each be so blessed as to have an aunt like that. And those that do, should not take her for granted. She is a treasure. And we'll miss her - till next time. August is a mere eleven weeks away, when Carrie will turn two and Aunt Kalf will come back for another visit, more wii playing, and a whole new batch of memories.
211. homemade spaghetti sauce
212. my Aunt Kalf
213. Daniel's fifth birthday
214. sharing the bread I'm making
215. pineapple
216. that the car place didn't charge us to have the belts tightened
217. Carrie's delight in shoes
218. the river, its breeze and the peace it blows over me
219. beautiful handmade baby items gathered on a bed to be passed down from the generation before to the generation following
220. pictures of my cousins, Emily, Sarah and Ashley
221. when my dad laughs so hard at whatever it is that Carrie's doing
222. that Daniel seems to be settling down some, more good days than hard ones
223. yummy new recipes
224. planning summer activities for Brenna and Daniel
225. Brenna's huge success on her four Benchmark Tests last week
226. Carrie's eyes